Thursday 18th June at 3pm (GMT+1)

2020 has already been a unique year, perhaps in the entire history of the oil and gas industry, where the market has endured huge price volatility coupled with a global pandemic not seen in a century. The impact of COVID-19 on the global economy has been swift, prompting demand to fall and – along with the price war driven by Saudi Arabia and Russia – creating a major over-supply that the supermajors have been working to mitigate. Join us and representatives from major operators as we discuss oil prices, ESG investing, E&P opportunities and strategic partnership to mitigating risk.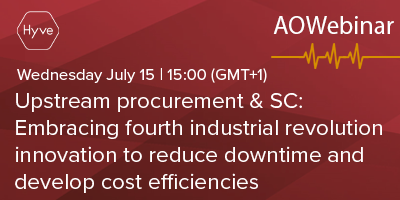 Wednesday 15th July at 3pm (GMT+1)

In this uniquely challenging period of price volatility and demand lag, it is more critical than ever to utilise the latest digital technologies to create efficiencies in the upstream equipment supply chain. Unnecessary procurement and idled equipment have a heavy, negative impact on the balance sheet of operators already trying to navigate a decline in oil and gas prices. In this AOW webinar, experts from across the supply chain will discuss technology for driving optimum efficiency, agility, visibility and actionable intelligence and reducing capex by up to 20% and operating costs up to 5%.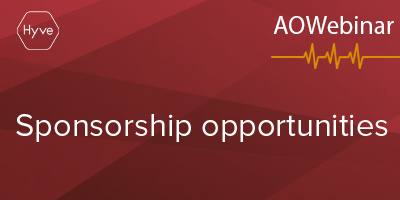 Put your brand at the heart of our digital community. Our data-rich webinars, video and live formats and digital content placement can help you leverage our global community of C-level oil and gas leaders to meet your business goals.
Download digital opportunities brochure